Spirit Eco Health Store
Heavy flow, infectious rashes and strangely warm feels down there? Do you rush to change pads often during the day? Well, now you won't. Experience a new level of comfort during your heavy flow days with Spirit Period Pads, the organic bamboo sanitary pads designed for challenging periods. These all natural, super-sized, maxi pads are free from all nasties. Ready to be shipped from Gold Coast, choose the ethically, morally and environment friendly period pad.
✨

Australia Made

🌿

Natural Pain Relief

☁️

Non Greasy

🙌

Buy More to Save More

✅

Works Fast & Effective
Packed specially for Spirit Eco Health
Regular price
$7.50
Sale price
$7.50
Unit price
per
Sale
Sold out
Description

Sync Pain Balm - natural periods pain medication

Specially designed to be an effective and soothing balm, this exceptional one-of-a-kind product offers a unique blend of natural ingredients to alleviate period pain while simultaneously hydrating your skin.

Unlike conventional pain medications for periods, which often come with unwanted side effects, our balm provides a gentle yet powerful alternative for achieving natural period pain relief. Its effectiveness lies in the perfect balance of natural ingredients, carefully chosen to ease your pain without causing any harm.

By harnessing the power of nature, it targets those persistent cramps that disrupt your daily life. The period pain relief magic works fast and is an ideal addition to your self-care routine.

How to use

Apply a generous amount of the balm to your skin and gently massage it into the affected areas. Feel the soothing warmth embrace you as the balm works its wonders, melting away the tension and discomfort associated with painful periods.

Ingredients

Ingredient List in the images

Don't let painful periods hold you back any longer. Take control of your well-being with our Pain Balm, the natural and effective solution for period pain relief. Say goodbye to painful periods and embrace the tranquility of soothing warmth today! Your body will thank you.
Shipping & Returns

Orders over $45.50 receive free tracked shipping.

We also offer a 30-day return policy. If you would like to return your UNOPENED item within 30 days of purchase, you are eligible for are refund. Unfortunately, due to the nature of the product, we cannot accept opened boxes for refund. Please read our refund policy here for more details.
Giving Back

With every purchase you make, you are helping struggling women receive sanitary care products through our charity involvements with -

The Nurtured Village - donate period products for a part of the sale.
Share the Dignity - we match sales with donations.
Support female education in India and other developing countries.
Share
View full details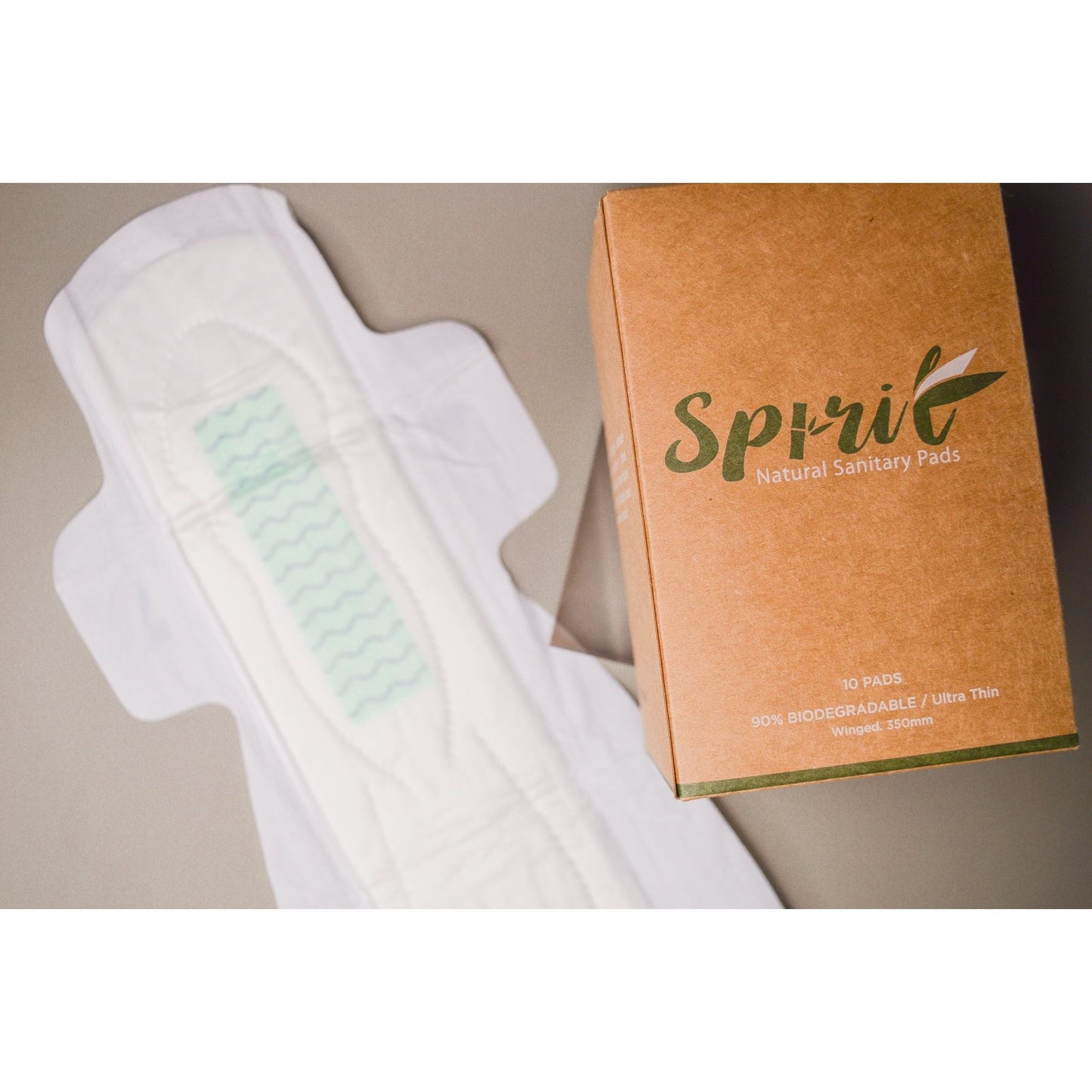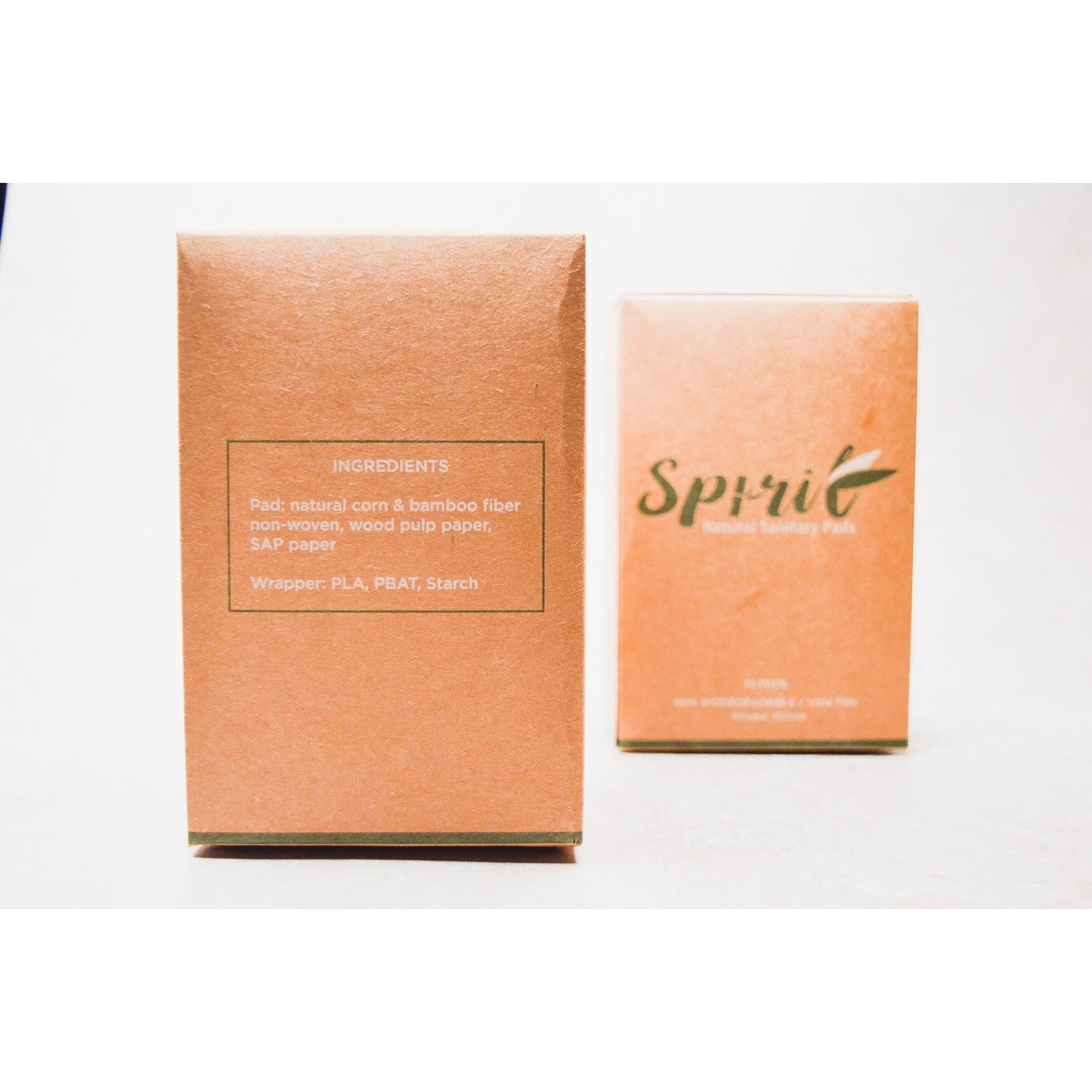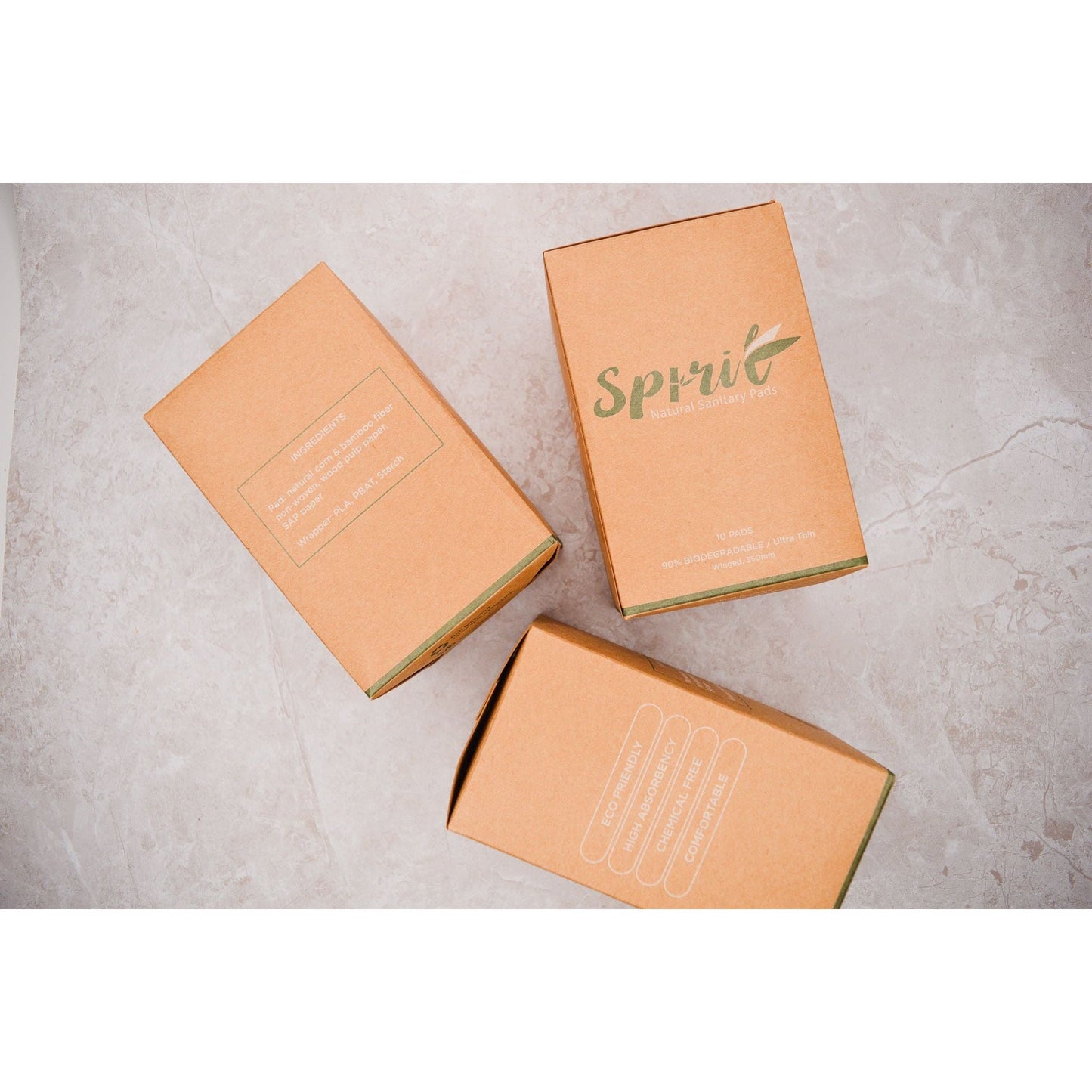 Why shop with Spirit Eco Health
WORRY-FREE PERIODS

Switch to Spirit Eco Health and don't wait a lifetime for a worry-free period experience. No leaks, accidents, cramps and constant pad changes. Our maternity pads are a loving embrace for your special journey.

EMPOWER COMMUNITIES WITH EVERY PURCHASE

With us, you're extending a hand of hope to local charities like Nurturing Village & Share the Dignity alongside supporting feminine hygiene initiatives in rural India. Your choice makes a world of difference!

REAL IMPACT FOR OUR PLANET

When you choose Spirit Eco Health, you're not just making a purchase - like an eco-hero you're making a meaningful contribution to a greener, healthier, waste-free mother earth.